Dec 9, 2017 09:19 AM Central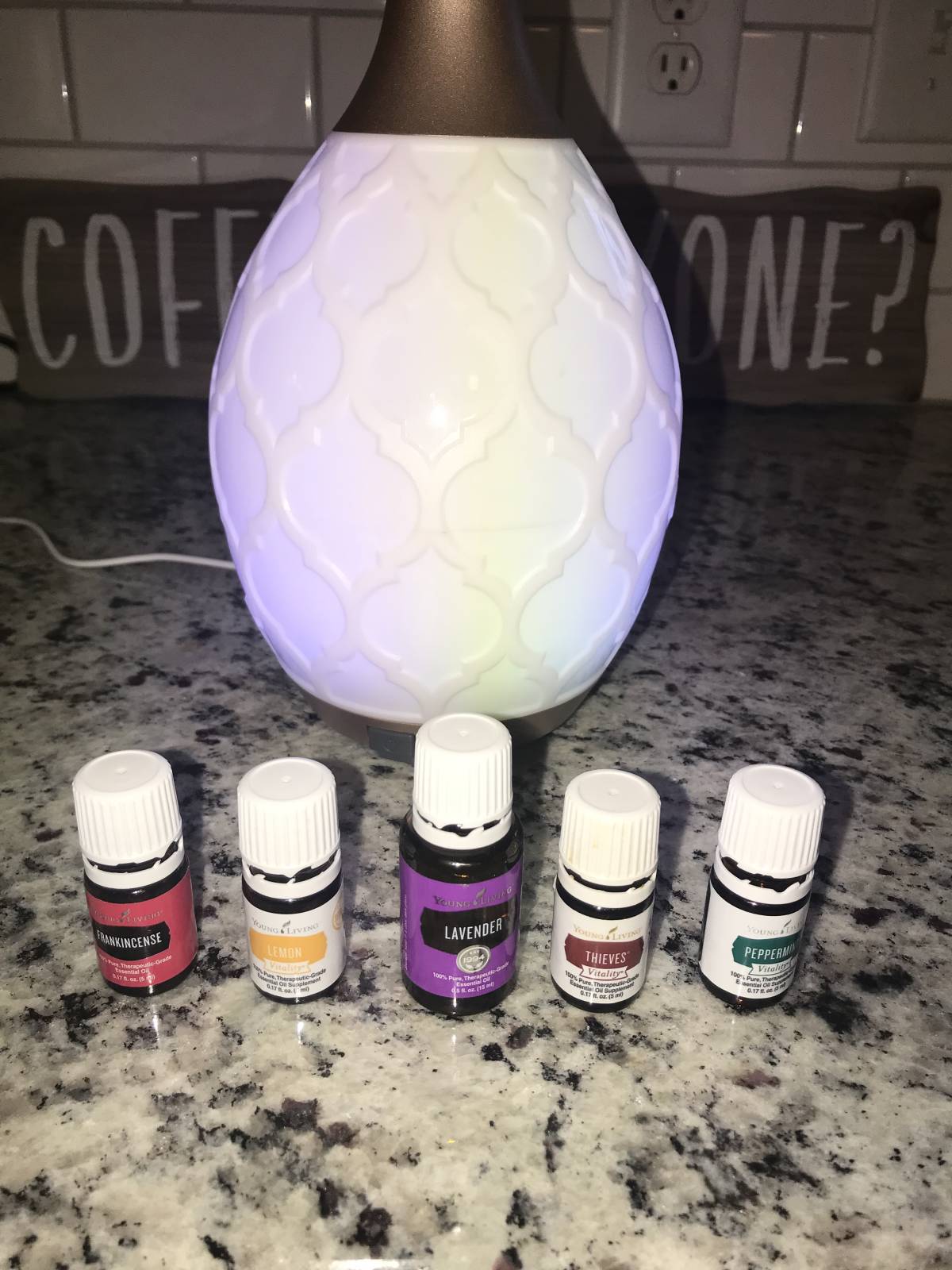 When I first received my premium starter kit, I diffused and that was about it.
It didn't "click" with me until months later of doing my own research that there were many other ways of using the oils every day.
I had an "A -HA" moment when I realized this one statement that I read in Sarah Harnisch's book, "The Gameplan." This statement resonates in me daily, I mean every single day. Here it is: "Tests have shown oils reach the heart, liver, and thyroid in three seconds when inhaled; they were found in the bloodstream in 26 seconds when applied topically. Expulsion of essential oils takes three to six hours in a normal, health body."
Seconds. Think on that and digest it.
After my "c" word, you better believe that matters to me.
My favorite oils to use and the ones I count on daily are frankincense, lemon, thieves, lavender, and peppermint. Yes, I do use others but these are a must have on the daily.
I inhale frankincense every single day. Have you researched the benefits of frankincense? Oh my, challenge on if you haven't.
Young Living's frankincense comes from the Boswellia plant (I use the Young Living boswellia cream twice daily on my face and neck, it feels amazing.)
I diffuse it with lavender at night.
I put it in my shake every day.
Lemon is my second favorite. It is in my yeti full of water daily. Have you read the benefits of lemon? Wow-Za!! It will blow you away. Challenge number two, spend some time researching the benefits of lemon.
Thieves, my other second favorite, it ranks up there with frankincense and lemon, to be honest. You will never ever miss having a glade plug-in or candle burning in your house again, I promise. This oil smells amazing.


I ingest it daily in my water or shake. I diffuse it as well.
Lavender is also another that smells amazing and gives much more than just sleep support. It's hard to rank these oils in a 1, 2, and 3 when I equally love them all.
There are two apps you can choose to download one or the other to help you do your research. TheEObar and the reference guide for essential oils. It's not free, it's a $6.99 one time fee but this will give you tons of research and information at your fingertips.
Ingest them, roll them on, diffuse them, so many ways to use what's in your starter kit.
Give me some feedback on what your favorites are when you crack open your kit and use a few!
Looking forward to hearing from you.
Have a great weekend!
Jennifer :)